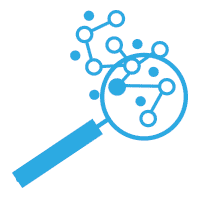 An important part of supporting the development of critical thinking skills at this age is encouraging children to take risks. Parents should beware of being hypercritical when their children make mistakes. They should also be proactive in exposing their children to new and potentially challenging situations. Finally, they should encourage their children to put themselves at risk in these situations, especially when it comes to putting forward arguments or answering questions. When they are (inevitably) wrong, children should be encouraged and supported rather than criticized. Being wrong should not become a source of shame for the child, but an opportunity to learn and grow. Consider the following anecdote.
Eight-year-old classmates Laura and Adam sit next to each other in a theater. Some 60 children, including Laura and Adam's class, are on a field trip to see a historical reenactment. 
Before the curtain rises, the activity leader presenting the show asks the children: ″Who can tell me the name of the Roman emperor who conquered Gaul?"
Adam, who happens to be an avid reader of a cartoon about history, knows the answer immediately (Julius Caesar) and wants desperately to say it—but is afraid of making a mistake in front of everyone and, as a result, remains silent.
Laura hesitates. Several names spring to mind as she thinks back to what she learned in history class: Nero, Caligula, etc. Finally, a few seconds later, no longer able to restrain herself, she blurts out, "Julius Caesar!"
The activity leader congratulates her and then gets the show started.
In this situation, we see two different attitudes toward the risk of being wrong:

Adam would rather keep quiet than risk giving a wrong answer. We can deduce from this that Adam associates mistakes with something negative that could earn him disapproval or lead to him being mocked—even punished. He has thus pressured himself into thinking that only perfection is acceptable and has therefore reduced his ability to try things out.

Laura, on the other hand, would rather risk being wrong than remain silent. We can deduce from this that she does not feel shame about making mistakes; in any case, her desire to try and the excitement of taking risks outweigh the drawbacks of being wrong.
We learn through trial and error, which is necessary for the development of the ability to reason. Risk-taking and trial and error are vital.
Children's environments, and notably their parents' attitudes regarding mistakes, are determining factors in how they approach risk-taking and in whether they allow themselves to make mistakes.