Ages 5 to 9
Preparing Your Child for Critical Thinking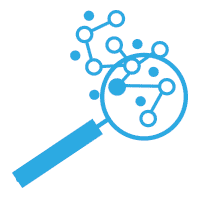 New Perspectives and Overcoming Biases
A bias is a simply a preconceived and unreasoned opinion. Often biases are formed due to upbringing, larger societal biases, or particular subjective experiences. They exist in many forms and can persist into adulthood unless a child builds a firm foundation in critical thinking and reasoning.
The following anecdotes demonstrate how parents can use everyday events to help their children better understand and relate to perspectives outside their own. In order to think critically, children must be able to imaginatively and empathetically put themselves outside their own experiences and perspectives. Children thereby begin to come to terms with the limitations their own upbringings and backgrounds necessarily impose on them. 
This is a vital part of metacognition since it allows children to see themselves, their attitudes, and their views as if from the outside. They become better at overcoming biases, prejudices, and errors in thinking. This process also enables them to entertain the perspectives of others and thereby engage in argument and debate in the future with more charity and nuance. Finally, it encourages them to seek out new experiences and perspectives and to develop intellectual curiosity.
In this first anecdote, a child learns to broaden her horizons through an interaction with another child whose experience is different from her own. In the second, a child learns that his attitude toward particular objects can depend strongly on the context in which they are experienced. 
Overcoming Bias Example 1: Fear of Dogs
Jane is eight years old and lives in a small village. Her parents own several animals, including two Labradors. 
Jane's cousin Max is nine and a half and lives in central Paris.
Max is always happy to visit Jane, and they play together outside, dreaming up adventures and climbing trees. But he is terribly afraid of Jane's big dogs; whenever they come near him, he screams at the top of his lungs and runs indoors to hide. Jane finds this funny, calling her cousin a "fraidy cat" and devising ploys to lure Max close to the dogs.
Jane does not realize that, unlike her, Max is not used to having animals in his daily environment. She interprets his attitude exclusively from the viewpoint of her own experience.
What would you do if you were Jane's parents?
At the dinner table, Jane's mom asks her to stop teasing Max and explains that he is not used to animals because he lives in different circumstances than she does.
She asks Max to tell them what it is like living in the city. Max talks about his daily life and, notably, how he takes the metro by himself to school in the mornings, two stations from home.
The blood drains from Jane's face: "You take the metro all by yourself? I could never do that, I'd be much too scared of getting lost."
Her mom says to her: "You see, Jane, you fell into a trap—thinking that your cousin was just like you. We are all different. You need to remind yourself of that in the future because it's easy for you to forget!"
This focused discussion has given Jane the opportunity to overcome her own egocentrism by realizing that she and Max inhabit different worlds. She, therefore, realizes that even though Max is scared of dogs (whereas she is not), he is capable of things that intimidate her, like taking the metro alone. This allows her to re-examine her way of reasoning through a "meta" example of her own ideas about the world, eventually leading her to change her attitude toward her cousin.
As parents, we should look for and take advantage of opportunities to open up our children to new perspectives, especially with respect to unexamined biases they may have against peers or outsiders. They will gradually learn to identify and guard against the tendency we all have to generalize recklessly from our own limited experience. Moreover, they will develop the capacity to see things from other perspectives and interests outside their own narrow sphere.
Overcoming Bias Example 2: Fear of Nettles
Josh has recently been on a field trip with his class. Before a hike, the teacher warns the students to steer clear of the nettle plants in the area  These "stinging nettles" can cause a nasty itching and burning rash. 
A few days later, at dinner, Josh finds that his parents have prepared a nettle soup. Boiling water makes the nettles safe to touch and eat.  But he refuses to eat it, since his experience tells them to keep nettles as far away from his body as possible— especially his mouth.
Josh vehemently refuses to try the soup at first and insists on having a frozen pizza instead. But his parents are firm with him and show him that the soup poses no danger by eating it themselves. Finally, Josh relents and tries the soup. He finds that it causes him no harm, and, much to his surprise, he actually enjoys it.
Children who do not know that nettles are safe to eat formulate their prejudice against the soup based solely on their experience, which is limited to the nettle's irritant qualities. These kinds of learning experiences can be good moments for parents to point out to their children how they may falsely generalize their own limited experiences and how those experiences can produce unwarranted biases. These prejudices may stop them from trying out new things that may very well enrich their lives.