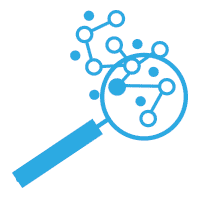 Individuation and Belonging
Peer pressure emerges in adolescent social groups as children attempt to assert independence from their parents and build their own identity through involvement in peer groups. This can lead to a number of paradoxical problems as children are pulled between an emerging sense of self and a need to belong. Even as their children seek to separate, parents can offer them help and support in working through some of these conflicts. 
Consider this scenario:
Twelve-year-old David has just entered sixth grade at a big middle school in the city. He is a bit lost and finds a group of boys his age to spend time with during class and at recess. They all get to know each other over the next few weeks.
At the end of October, one of the boys suggests that they draw a big skull and crossbones on their backpacks in permanent marker to show that they belong to the group. Within a few days, all of the boys in the group have proudly drawn a skull and crossbones onto the front of their backpacks— everyone, that is, except David. He really likes his backpack. He picked it out himself and his parents bought it for him for the new school year. Furthermore, he has never had an affinity for skeletons, and skulls and crossbones hold no special meaning for him.
When the group reunites in the playground one Friday morning, one of the boys goes over to David and threatens him, saying, "If you don't draw a skull and crossbones on your backpack, you're out of the group!" The other children back the mean kid up.
Over the weekend, David is faced with a dilemma. He can either keep his backpack the way he likes it, even if that means being excluded from the group, or draw a skull and crossbones on it to show that he belongs to the group.
On Sunday night, he decides to talk to his parents about the situation. If you were in their place, what advice would you give him?
At dinner, his father offers him some advice:
″David, you shouldn't see this as a problem with only two solutions. Just tell your friends that you don't like either option and that you have another idea."
″That won't work. They told me that it had to be one way or the other," replies David.
″Well, you should at least give it a try," suggests his mother. "Tell them that you really like being part of the group and that you like them as friends, but that you don't want to ruin your new backpack by drawing on it. Tell them that, in a group, everyone should have their freedom and that you shouldn't have to do the same thing as everyone else all the time. Ask them to let you stay in their group, which means a lot to you, without having to do something you don't want to. That's a third solution."
In this situation, the group of boys want David to show he's part of the group by adopting a common code. David is under pressure to comply and must make a decision. The easiest solution for David would be to succumb to peer pressure. He could also stand his ground and refuse, but this would probably cause him pain since he would have to deal with the group's disapproval and possible exclusion.

The group does not tolerate non-conformity since it threatens its existence. Eventually, however, resisting peer pressure could play in David's favor, as his show of independence could earn him the respect of the other group members and thereby bolster his self-esteem.
There is no ″right decision." Everything depends on David's level of self-esteem, which will determine his capacity to stand firm in the face of the consequences of his choices.