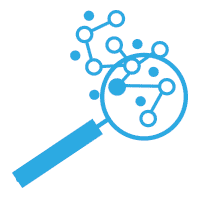 With the rise of online shopping, online advertising, and other digital marketing techniques, children and adults alike face a new set of obstacles to their concentration and calm. 
While many adults have already developed the habits of mind and attention management techniques to cope with these challenges, children and adolescents are often more vulnerable to them. If children succumb routinely to them, these attempts to control users' attention can have long-standing negative impacts on cognitive development.  
It is therefore vital that parents set clear ground rules for their children's use of digital devices and that parents talk to their children about how to avoid getting involuntarily sucked in by marketing ploys. Consider this anecdote:
Iris asks her father for permission to use the family's digital tablet. She has a passion for horses and wants to watch videos of Arabian thoroughbreds, her favorite breed. After getting permission from her father, she seizes the tablet and types "Arabian thoroughbred" into the search engine.
She starts browsing, looks at some photos, watches some videos, and then cries out: "Dad! Come look. There's a great book about Arabian thoroughbreds. Can we order it? Please!" 
"Iris, we've spoken about this before. Don't get sucked in. When you search for something on the internet, the search engine uses the keywords you entered and proposes links to you. But it will also try to sell you things related to those words. The company selling that book on Arabian horses pays the search engine to show you their ad. They are working together to try to sell you this book. But you didn't start by entering, 'books for sale about Arabian horses,' did you? You just wanted to see some videos of them."
"Oh… that's true. I get it now. It's true that I wasn't thinking about books at all when I started searching…"
Iris's father has ensured that she understands what a "created demand" is and how personalized marketing works on the basis of data provided by search engine users. While her initial desire was simply to obtain information, the search engine suggested Iris make a purchase.