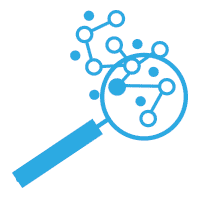 Whereas younger children are typically only capable of refining their everyday reasoning, which is bound to a particular concrete situation, adolescents are increasingly able to use abstract reasoning and formal logic in arguments. They can formulate and evaluate deductive arguments. 
At this stage, therefore, parents should begin to push their children to formulate arguments in more coherent logical terms. They should point out mistakes in logical deduction, logical leaps, or the use of unwarranted generalizations, and they should challenge their children to use more abstract reasoning in evaluating the claims that others make.
Consider the following anecdote:
Lionel, 11 years old, says to Pamela: "Motorcyclists are all reckless drivers. My father doesn't have a motorcycle. So he's not a reckless driver."
From the age of 10, more and more children, when tasked with a puzzle requiring the use of logic, can respond like Helen does: "Just because your father doesn't have a motorcycle doesn't mean he's not a reckless driver."
It is unlikely that a 10 year old would come up with such a response but it becomes increasingly likely as they approach the age of 15. 
Yet, some adults can make claims like Lionel's over the entire course of their lives, fostering a culture of illogical thought within their respective families. This will contribute to difficulties with mathematics, which will appear as soon as higher reasoning beyond arithmetic is required.
At this age, it is possible for children to begin to grasp logical concepts and logical entailment more precisely. Their development in this regard can be helped by prompting from parents and teachers. Ask them, for example, to explain exactly why Lionel's argument doesn't work. Are the facts on which he bases his argument true? Does his conclusion follow from them? How could he change the argument to make it coherent?